New York City
Whether you're traveling for business or pleasure, for the first time or the fortieth, New York City never fails to excite visitors with its heart-pounding mix of museums, theaters, restaurants, shopping and must-see attractions. Dubbed "The City That Never Sleeps," it's a world stage of finance, politics, art and media – entertaining and engaging all in a melting pot of culture, creativity and tenacity.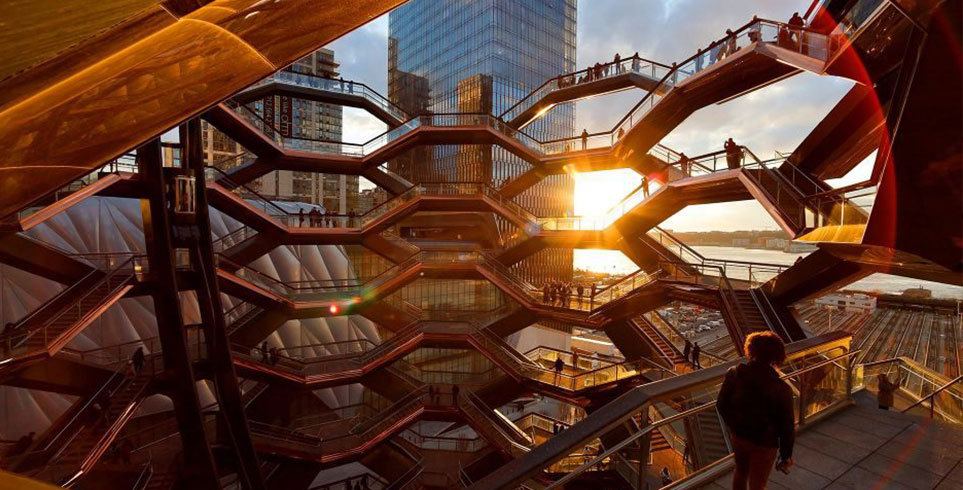 Nearby Attractions
Carnegie Hall
The country's most prestigious concert stage, Carnegie Hall is an architectural and acoustical masterpiece. Built in 1891 by Andrew Carnegie, it has hosted the world's most accomplished music classical performers for more than a century.
Radio City Music Hall
An Art Deco gem, Radio City Music Hall made its debut in 1932 and has been welcoming concerts, theater productions and, yes, the Radio City Rockettes ever since.
Rockefeller Center
Headquarters of NBC, Rockefeller Center is a beloved landmark. Home to restaurants, shops, an outdoor garden, ice skating rink and, every holiday season, New York's most anticipated Christmas tree.
Empire State Building
Soaring 103 stories over Midtown Manhattan, the Art Deco-style Empire State Building is one of New York's most recognizable landmarks. Observation decks on the 86th and 102nd floors offer breathtaking panoramas of the city skyline.
Madison Square Garden
Known simply as "The Garden," this legendary arena is the Big Apple home of the New York Knicks and the New York Rangers.
Broadway Theatre District
New York's Broadway theaters and many top-notch restaurants comprise the "Great White Way," extending from 6th to 8th Avenues between 40th and 52nd Streets.
Statue of Liberty
This iconic landmark, a gift to the United States from France following the American Revolution, is affectionately known as "Lady Liberty."
Times Square
Home to dozens of shops, museums, restaurants and other attractions, Times Square is perhaps best known as the city's New Year's Eve playground, where the legendary crystal ball has dropped at midnight for more than 100 years.
Javits Convention Center
Designed by I.M. Pei and Partners, the shimmering glass-clad Jacob K. Javits Convention Center features 1.8 million square feet of space, including a 2,500 seat auditorium and dozens of exhibit halls and meeting rooms.
Hudson Yards
Come out to see the newest and greatest neighborhood right in our backyard, only 4 blocks away and a five minute walk! Hudson Yards has capped out at $25 billion in renovation and stretches over four city blocks and entire avenue. The new community consists of dining, shopping, art and culture all in one.